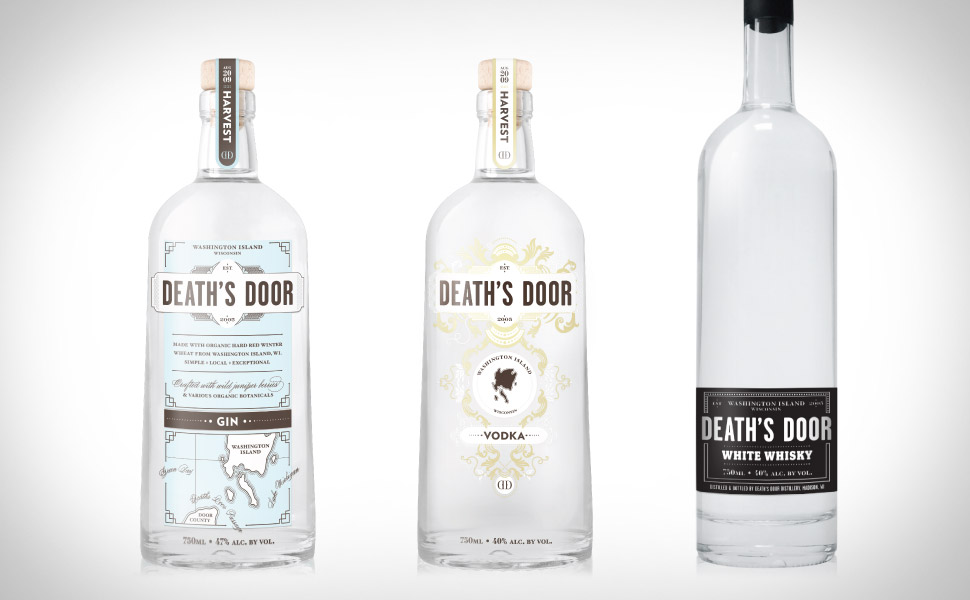 Death's Door Spirits sure do look tasty. Inspired by the Death's Door passage between Washington Island and Door County in Wisconsin, this alcohol brand works with local farmers and when possibly uses organic ingredients, like the juniper berries in their gin. Is it cocktail time yet? I'm ready for a drink,
Death's Door Spirits
are making me thirsty.