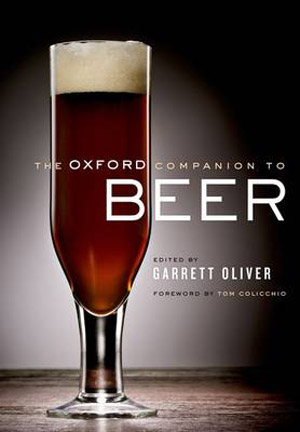 The Oxford Companion To Beer is practically an all-encompassing beer encyclopedia with its nearly 1,000 stacked pages of information. This is a must for hardcore beer enthusiasts or drunks everywhere. Compiled by several beer experts,
The Oxford Companion To Beer
covers over 1,100 topics and is the perfect coffee table or bar topper. I'm not sure if it mentions never pass out with your shoes on, or if it has official beer pong rules...